Mali Lošinj (Kvarner, Croatia)
Mali Lošinj is the biggest settlement on the island of Lošinj, found on the southern side of the Bay of Lošinj in western Croatia. The town lies mostly on the eastern, sunny side of the island.
Mali Lošinj, Travel Guide for holidays in Mali Lošinj, Kvarner
Mali Lošinj – Points of interests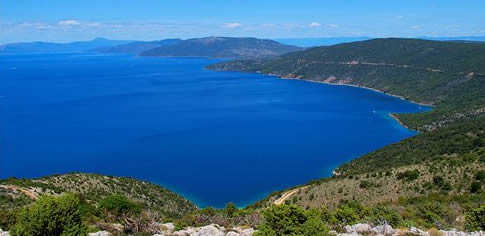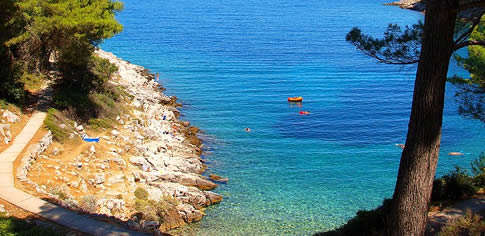 In the old times the islands of Cres and Lošinj used to be one island. The islands were later separated by an artificial canal at Osor to satisfy the needs of sea trade on the so-called Amber Route. Mali Lošinj dates back to the 12th century when twelve Croatian families settled in the eastern bay St. Martin. The golden age for Mali Lošinj was the end of the 19th century when thanks to seafaring the "small village" turned into a maritime town. Mali Lošinj's location, natural beauty and cultural heritage are the key ingredients of the Marina Lošinj mosaic. Mali Lošinj is surrounded by a well indented coast with many pebbly beaches, and of the most beautiful, Veli Žal, is located in the bay of Sunčana Uvala.
Places to visit:
– Lošinj garden of scents with healing herbs growing on the island Lošinj
– The curch of St. Martin
– The monument of Ambroz Haračić
– Čikat: the chapel of Annunciation of the Blessed Virgin Mary
– The chapel of St. Nicholas
– Numerous villas of Austrian aristocracy
– The parish church of the Nativity of the Virgin and square named Pjacal
Apartments and holiday homes for vacation in Mali Lošinj, Croatia