Crikvenica (Kvarner, Croatia)

Crikvenica is the largest settlement on the coast of the Vinodol coastal area, Croatia. Crikvenica has a hundred-year-old tradition in tourism and is today one of the leading tourist centres of the Kvarner Gulf. The entire town of Crikvenica is in fact a Riviera with a row of almost connected small tourist resorts: Selce, Crikvenica, Dramalj and Jadranovo.
Crikvenica, Travel Guide for holidays in Crikvenica, Kvarner
Crikvenica – Points of interests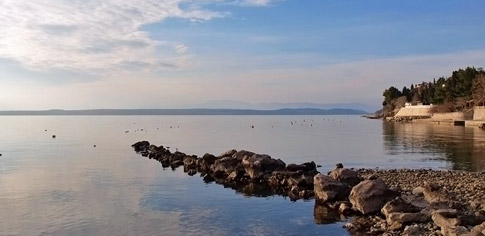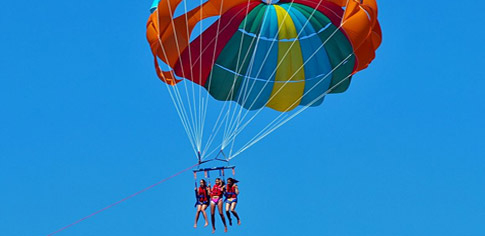 The Crikvenica riviera has long, sand and pebble beaches with numerous play areas for children and many restaurants in a lush Mediterranean vegetation. Crikvenica offers a variety of hiking and hunting opportunities. Numerous apartments, hotels, rooms, the coast with long and well arranged public beaches, sports events and entertainment programs follow a century-old tradition of tourism in Crikvenica. It was mentioned way back in Roman times as settlement Ad Turres. After that we can date the name Crikvenica to 1412 when the Grand Duke Nikola Frankopan had the Assumption of the Virgin Mary church restored, after which Crikvenica was named. Historical sites enthusiasts can visit the Pauline monastery (it holds all of the valuable historical belongings of Crikvenica), Church of the Assumption of the Blessed Virgin Mary, Tos (an old mill used for making and processing olive oil), St. Antun church, the town museum of Crikvenica and Memorial studio of Zvonko Car. Crikvenica really looks spectacular in the evening. The play of light and shadow on facades of old Austrian-style buildings creates romantic atmosphere which is completed with wonderful parks and promenades. The town is very lively until late night hours. In 1906 Crikvenica was officially proclaimed a health seaside resort. The fact that balneotherapy, climatotherapy and thalassotherapy are highly valued in the most famous medical centres of Europe has prompted the construction of medical centres and establishments in Crikvenica.
Apartments and holiday homes for vacation in Crikvenica, Croatia