Murter (Dalmatia, Croatia)

The island of Murter is located in the northwest part of the Šibenik archipelago, separated from the mainland by narrow sea canal at Tisno which is spanned by a 12 meter draw-bridge.
Murter, Travel Guide for holidays in Murter, Dalmatia
Murter – Points of interests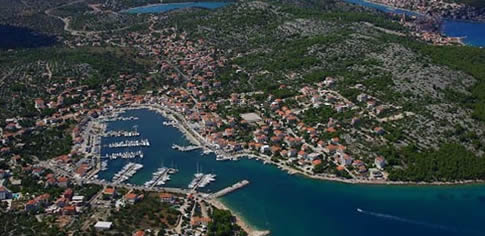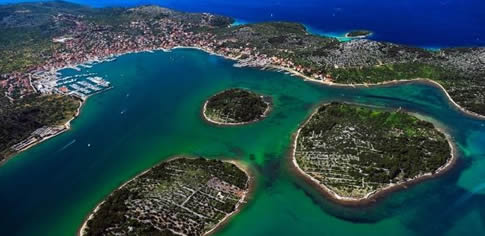 The island has been populated for nearly two millennia. An Illyric-Roman settlement known as Colentum has been found near Betina. Its name was at first Veliko Selo and Srimač; since 1715 it bears its current name. Betina and Tisno were most likely built around the beginning of the 15th century. There are four towns located on the Island Murter – the older ones, Murter and Jezera, and the newer ones, Tisno and Betina. The Island Murter is famous for its sandy and gravel beaches, such as Slanica, Čigrađa, Kosirina, Podvršak and Lovišća. Specialized restaurants and inns offer a wealth of gastronomic specialities. During the summer you can attend concerts of classical and popular music in Murter.
Apartments and holiday homes for vacation in Murter, Croatia