Rab (Kvarner, Croatia)

Rab is an island in Croatia and a town of the same name located just off the northern Croatian coast in the Adriatic Sea. The island of Rab is one of the greenest islands in Croatia and probably one of the most magical in the Adriatic sea.
Rab, Travel Guide for holidays in Rab, Kvarner
Rab – Points of interests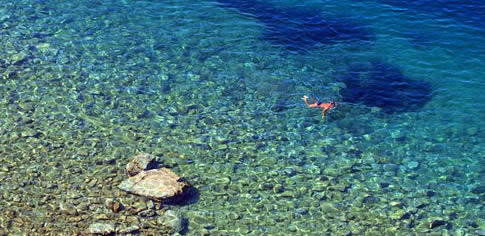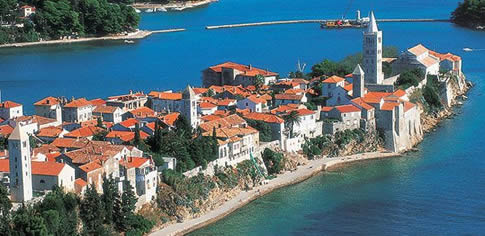 Rab has a variety of beautiful beaches and four characteristic beautiful bell-towers. Rab is a town of rich historic heritage. The island of Rab was first mentioned in a Greek source Periplus of Pseudo-Scylax and then by other Greek and Roman geographists by the name Arba. The town of Rab is well known for its beautiful nature, beaches, heritage and many events, particularly the Rab arbalest tournament and the Rab Medieval festival – Rapska Fjera. Rab Town, is full of medieval buildings, built during the Venetian rule, which occurred since the 13th century. The old town walls are still visible in some places. The traditional hospitality of the inhabitants will make you become a part of their family!
Apartments and holiday homes for vacation in Rab, Croatia