Hvar (Dalmatia, Croatia)

The island of Hvar is located on the Dalmatian coast, lying between the islands of Brač, Vis and Korčula. With its architecture, beautiful nature and mild climate many would describe it as a true fairy-tale city. Island Hvar and especially Hvar town is one of the most popular destinations in the Adriatic.
Hvar, Travel Guide for holidays in Hvar, Dalmatia
Hvar – Points of interests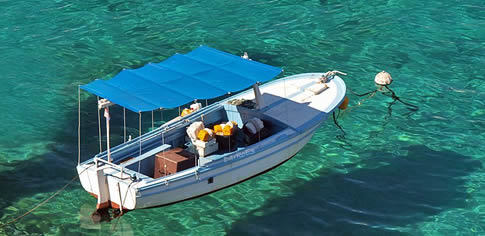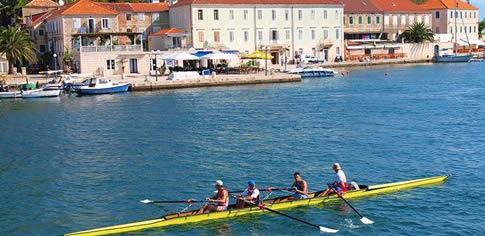 Hvar, the island in Adriatic Sea , is the longest and the sunniest Croatian island and one of the most beautiful islands in the world. The major places are: the town of Hvar, Stari Grad, Jelsa, Sućuraj and Vrboska. Other places on the coast are: Milna, Sveta Nedilja, Ivan Dolac and Zavala. Places which aren't on the coast are: Brusje, Grablje, Selca kod Starog Grada, Dol, Rudina, Vrbanj, Svirče, Vrisnik, Pitve, Humac, Poljica, Zastražišće, Gdinj, Bogomolje and Selca kod Bogomolja. Hvar has been famous since the antique because of its important strategic and nautical position, the rich of the various historical periods, the culture and natural monuments and the literature. The worldvide celebrities are coming here to see what is it about. There are vast fields of lavender, ancient olive trees and vineyards. Effortlessly ranked as Croatia's trendiest summer destination, Hvar became an ultimate must-be spot on a travel map for demanding international travelers looking for an authentic Mediterranean experience scented with glamour. The Cathedral of St. Stephen dominates one end of the Town Square, and was built during the 16th and 17th centuries. The bell tower of this cathedral is four-stories high, with each level more elaborately decorated than the last. The cathedral was built over a previously existing cathedral that was destroyed by the Turks. Take a water taxi to the nearby Pakleni archipelago, where secluded strands of white sand, hiking trails and pine groves await. The city of Hvar is a unique fusion of luxurious Mediterranean nature, rich cultural and historical heritage, and mundane, tourist present.
Apartments and holiday homes for vacation in Hvar, Croatia