Dimensions festival in Stinjan, Croatia

Underground Music in an Abandoned Fort near Pula, Croatia
Where: Fort Punta Christo, Stinjan, Pula, Croatia
When: 28 August - 1 September 2019
Underground electronic music festival
Dimensions festival in Stinjan – Points of interests
Dimensions is an underground electronic music festival held at Fort Punta Christo, the legendary site where Outlook Festival takes place. Dimensions is one of the few actual underground music festivals where its all about the music, incredible lineups, and great atmosphere. Dimensions is the perfect place to enjoy the deep end of electronica, the finest in techno, house, deep dubstep, drum & bass and other electronic sounds. Dimensions features a wide range of differing genres, showcasing the most cutting edge and forward thinking DJs in the worlds of techno, house, and drum & bass; artists playing the purer, deeper side of dubstep; and producers at the forefront of experimental electronica, all in unusual and exciting settings around the Austro-Hungarian Fort. Moodymann, Little Dragon, Ben Klock, Surgeon, Andrew Weatherall and tons more all feature. This festival really has a bit of everything, so you get the holiday feeling, as well as being able to appreciate some of your favourite DJs. WELCOME TO DIMENSIONS FESTIVAL IN STINJAN: For people who are serious about good music, as well as serious about having a good time, this is just the ticket.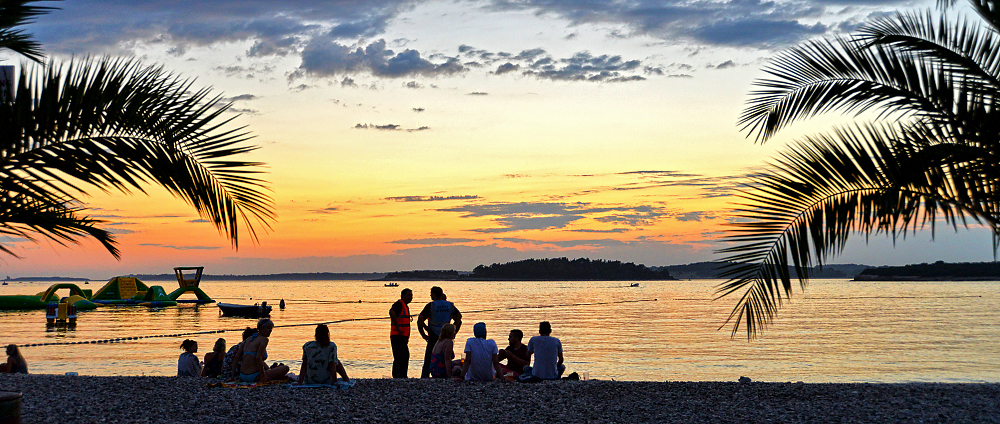 Dimensions Festival
Dimensions festival returns to Croatia for its 4th year to showcase the world's best underground electronic music in the beautiful location of an abandoned 19th century fort right by the stunning Adriatic coastline, and the opening concert in a 2000-year old amphitheatre. With Croatia now regarded as one of the world's best destinations for music and travel, Dimensions has evolved into one of Europe's best loved festivals, creating a truly unique experience in Fort Punta Christo and attracting music lovers, thrill-seekers and adventurous types from all over the world for the best in techno, house and electronica. Close to the stunning city of Pula, Dimensions is a true bastion to electronic music culture in what is arguably one of the world's most stunning locations. Boat and beach parties day and night and a variety of settings across the Punta Christo fort offer a unique experience sound-tracked by brilliant live and DJ talent. A wide range of accommodation options can be found on site in the region, from camping to apartments, and adventure awaits in stunning Croatia. Dimensions Opening Concert – 23 August 2017 Opening concert lineup: Four Tet Live, Little Dragon, Floating Points Live
The Opening Concert is a separately ticketed event. Festival tickets do not cover entry to the concert.
Dimensions Festival – 31st August – 3rd September 2017 @ Fort Punta Christo, Pula, Croatia
www.dimensionsfestival.com
/ @Dimensions_Fest Tickets £140 (boat parties extra) Complete lineup: George Clinton / Parliament / Funkadelic, Juan Atkins, Underground Resistance presents Timeline live, Moodymann, Ben Klock, Lil Louis, Âme, Boddika, Mala, Gerd Janson, Dusky, Loefah, BADBADNOTGOOD, Floating Points (DJ set), Mount Kimbie (DJ Set), Blawan, John Talabot, Surgeon, Bicep, Daniel Avery, Delano Smith, Objekt, Horse Meat Disco, Goldie, Sadar Bahar, Rush Hour presents Recloose, Hunee, Antal, Legowelt, Lone and many more
Dimensions accommodation in Pula
Showing
1-10
of
189
accommodations