Šibenik (Dalmatia, Croatia)

Šibenik is a historic town in Croatia, located in central Dalmatia where the river Krka flows into the Adriatic Sea. Šibenik distinguishes by landscape beauty and rich cultural-historical monuments.
Šibenik, Travel Guide for holidays in Šibenik, Dalmatia
Šibenik – Points of interests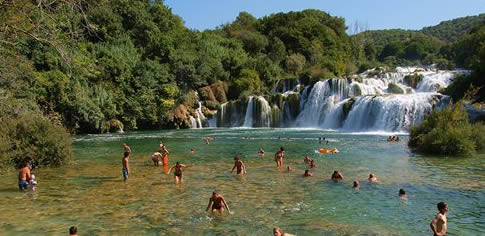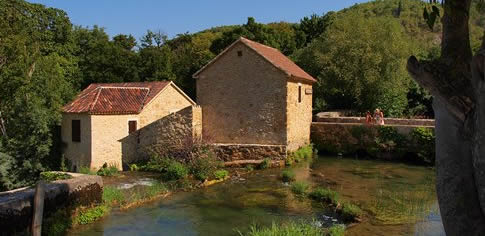 The fortified town of Šibenik was founded by Croats around the 9th century. Archipelago of Sibenik – Knin county consists of 242 islands, islets and reefs. It is mostly located in north-west part of Sibenik aquatory, well indented, bare surfaces and weakly inhabited – only 10 settlements. On this area two National Parks are located: Kornati (archipelago with about 150 small islands) and Krka (river with famous and numerous waterfalls). Must see :
– cathedral St. Jacob: It is the church of the Catholic Church in Croatia, and the see of the Šibenik diocese. It is also the most important architectural monument of the Renaissance in the entire country. Since 2000, the Cathedral has been on the UNESCO World Heritage List.
– the Krka National Park renowned for its many waterfalls, flora, fauna, and historical and archaeological remains
– the Kornati archipelago, west of Šibenik, consists of 150 islands in a sea area of about 320 km2, making it the densest archipelago in the Mediterranean Sea
– church of St. Krsevan
– church of St. Francis 14. st.
– churches of St. Nicholas and St. Lawrence (15. st.)
– city hall (16. st.)
– fortresses: St. Michael, St. Ivan (or Tanaglia – local Tanaja), Subicevac and St. Nicholas ( is a fortress located at sea, at the entrance of Šibenik's port.)
Apartments and holiday homes for vacation in Šibenik, Croatia