Omiš (Dalmatia, Croatia)

Omiš is situated approximately 25 kilometres south-east of Croatia's second largest city, Split. Its location is where the emerald-green Cetina River meets the Adriatic Sea.
Omiš, Travel Guide for holidays in Omiš, Dalmatia
Omiš – Points of interests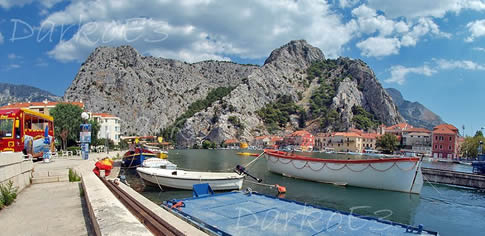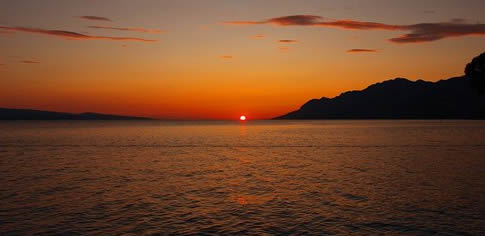 In the past Omis was notorious becuse of the pirates of Omis whose ships were a centuries-long symbol of retaliation, courage and strength. Numerous monuments from its past are the witnesses of its history, long and glorious; besides these one can find nowadays an interesting and colourful market place, a large number of small restaurants, coffee shops, bistros, various shops including duty free ones and fashionable boutiques. All these will make your stay pleasant and fulfilled. The Omiš Riviera stretches for twenty kilometers along a coast of exceptional beauty, with many perfect pebble, sandy beaches, bays, steep cliffs and a crystal clear sea. The Cetina River is a great place for those who like active holidays (white water rafting, canoeing and kayaking). The Cetina River and its magnificent canyon are cut into the picturesque mountainous massif in the very background of the town. Omis is best-known for the traditional Festival of the Dalmatian klapas.
Apartments and holiday homes for vacation in Omiš, Croatia