Zadar (Dalmatia, Croatia)

Zadar is a city of exceptional history and rich cultural heritage, a city of tourism located in the wider northern Dalmatian region. Zadar is a historical center of Dalmatia as well as the seat of the Roman Catholic Archdiocese of Zadar.
Zadar, Travel Guide for holidays in Zadar, Dalmatia
Zadar – Points of interests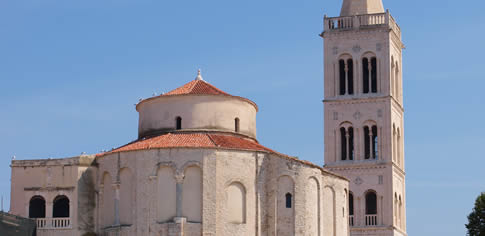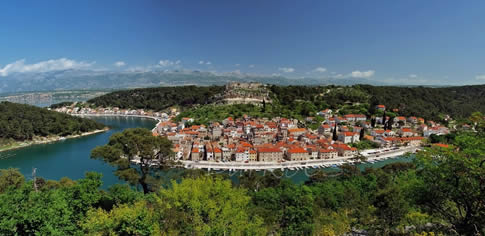 In antiquity, the origin of Iadera and Iader, the much older roots of the settlement's names. adar is a city monument, surrounded by historical ramparts, a treasury of the archaeological and monumental riches of ancient and medieval times, Renaissance and many contemporary architectural achievements such as the first sea organs in the world. Combining the beauties of the past and preferences of modern-day tourism, it offers numerous tourist attractions. Must see in Zadar:
– The Greeting to the Sun: The Greeting to the sun consists of three hundred multi-layered plates placed at the same level as the stone-paved waterfront and in the shape of a 22-meter-diameter circle.
– Sea Organ: The Sea Organ is situated near the new cruiser port, within the Zadar waterfront. This is a place where human ideas and skills are joined with the energy of the sea, waves, high and low tide, a place of relax, thinking and conversation accompanied by the continual concert of the mystical tones of the "Orchestra of Nature".
– Church of St. Donat: One of the best preserved pre-Romanesque buildings in the world. It is pretty difficult to miss, as it has become the most recognizable symbol of Zadar. The church is no longer in use for religious ceremonies, and today is a museum. It also holds a series of classical music concerts every summer.
– Forum: Well preserved remains of a Roman Forum. This is a common place for locals to stroll, sit down amongst the ruins and enjoy a nice summer day.
– Kalelarga: also known as the Wide Street, is the main and most famous street in the city of Zadar.
– Arsenal: Originally built in the 18th century to service the naval fleet that protected the Venetian Republic's valuable trade routes, today the Arsenal has become a focus for of art and entertainment.
Apartments and holiday homes for vacation in Zadar, Croatia