Novi Vinodolski (Kvarner, Croatia)

Novi Vinodolski is located south of Crikvenica, Selce and Bribir and north of Senj in Croatia. The city area became a Frankopan property in the 13th century, marking the period to which the most valuable heritage is dated, including the Law codex of Vinodol. Novi Vinodolski is a unique place for summer tourism with cultural heritage, magnificent beaches, entertainment and cultural events, sport and recreation areas.
Novi Vinodolski, Travel Guide for holidays in Novi Vinodolski, Kvarner
Novi Vinodolski – Points of interests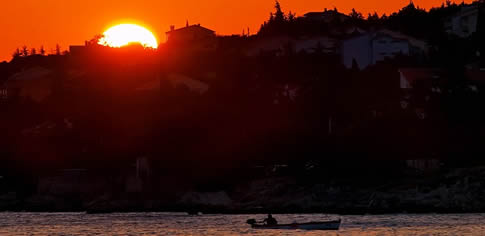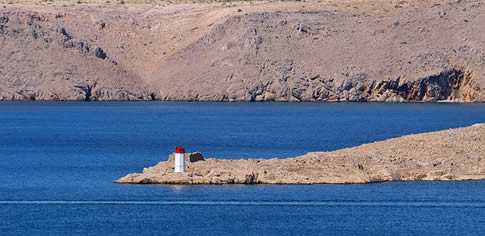 City hinterland is dominated by the Vinodol Valley, used for agriculture and winemaking. Thanks to the area's evergreen vegetation, clean air, mild climate and clear sea, Novi Vinodolski was declared one of the region's first holiday resorts in 1878, after Opatija. Novi Vinodolski, along with its apartments, resorts and hotels, has many restaurants which serve wonderful seafood and traditional cuisine. The soul of the town is represented by the rests of the cultural heritage: Frankopan citadel with stronghold, rests of the Paulist friars' monastery, walls of the Roman fortress "Lopsica", cathedral, the house of the brothers Mazuranic, homeland museum and gallery, chapel of the Holy Trinity and St. Marin on the homonymous islet, reading club and library from 1845, the old core of the town as well as the preserved authentic folklore of this town. Why Novi Vinodolski? Crystal clear sea, well-tended hiking and biking trails, numerous vineyards, traditional hospitality of local people, absence of industrial pollution in the town, places to hunt, fresh mountain breezes, belvederes and promenades, …
Hotels, apartments, holiday homes, camps, bungalows, can accommodate over 10,000 tourists at once. Various additional amenities are provided in the hotels and in their immediate vicinity, such as: indoor and outdoor swimming pools, sporting and recreational venues, diving centres, saunas and other facilities.
Apartments and holiday homes for vacation in Novi Vinodolski, Croatia