Makarska (Dalmatia, Croatia)

Makarska is located about 60 km southeast of Split and 140 km northwest of Dubrovnik. The city of Makarska grew around a natural harbor protected by a picturesque peninsula of Sveti Petar and the cape Osejava.
Makarska, Travel Guide for holidays in Makarska, Dalmatia
Makarska – Points of interests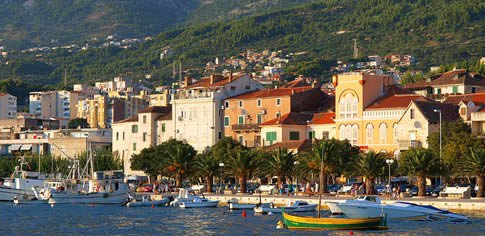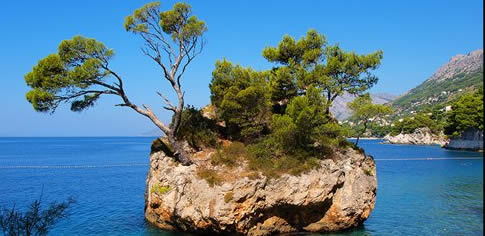 Sunny climate and long pebbly beaches make the Makarska riviera a popular tourist destination. Makarska is a tourist centre, located on a horseshoe shaped bay between the Biokovo mountain and the Adriatic Sea. The city is noted for its palm-fringed promenade, where fashionable cafés, bars and boutiques overlook the pretty harbour where many pleasure craft are moored. Makarska is one of the most famous tourist destinations on the Croatian coast, attractive for its nature and good climate, rich in tourist attractions and full of hospitable hosts. Arrival to Makarska over Biokovo, from Vrgorac offers a breathtaking magnificent view of riviera, from Drasnice, Podgora, Tucepi, Brela, all the way to the Split, and in front to the islands Brac, Hvar, Korcula and peninsula Peljesac. You can take a scenic walk around the peninsula, the marina, and the main square. The peninsula area in particular is scenic, relaxing, and some parts are not too crowded. Be warned that nude sunbathers like to relax on the southern side of the peninsula. The center of Makarska is an old town with narrow stone-paved streets, a main church square where there is a flower and fruit market, and a Franciscan monastery that houses a sea shell collection featuring a giant clam shell.
Apartments and holiday homes for vacation in Makarska, Croatia