Baška (Kvarner, Croatia)

Baška is a town on the island of Krk, Croatia. This cultural and historical centre famous for its inscribed stone monument from 1100 and a hundred year tradition in tourism, has developed into a popular beach resort.
Baška, Travel Guide for holidays in Baška, Kvarner
Baška – Points of interests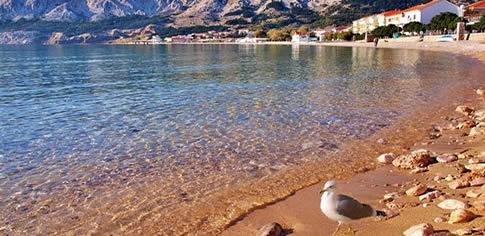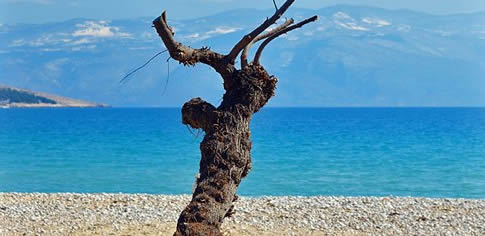 Baška is situated in the tame valley, in the gulf on the island of Krk, and surrounded with olive groves, vineyards, picturesque background of the Velebit mountain and the island of Prvic. The 1800 meters long pebble beach of Baška is known as one of the most beautiful beaches in the Croatia and is suitable for children, non-swimmers and elderly persons. The "Black Sheep" is a sporting-cultural-gastronomic event, which is traditionally held in Baška at the beginning of May. The programme offers all sorts of sporting activities, such as the Corinthia cup regatta for Laser and Optimist classes, hiking on the nearby famous Baška trails, bike races, and other events. Baška is also known for its bora wind, which in combination with a medicinal herbs, offers healthy living to all of its visitors. Sage, wormwood, thyme and milfoil are just some of the plants that can be found here. Baška has a rich heritage of history and culture. In Baška on the island of Krk you can find the renowned Baška tablet from the year 1100 found in the Church of St. Lucy the nearby Jurandvor, as well as many historical churches and chapels. The local museum in Baška houses an interesting ethnographic collection.
Apartments and holiday homes for vacation in Baška, Croatia